Custom Wine Making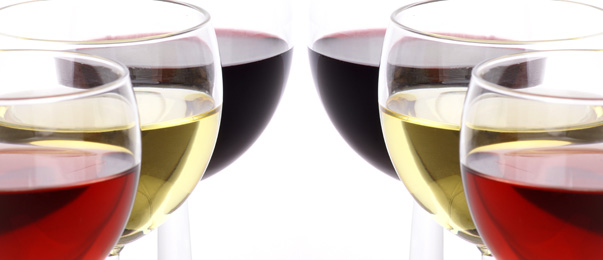 We at Papagni Fruit & Juice believe the California wine industry enhances the quality of life so we have the ability to create nearly any and every type of wine in the industry. We make custom wine for buyers looking for wine to sell in their winery, to fine dine restaurants, in retail grocery stores, family owned stores and many other markets. We can create a variety of wines; red, white, blends, sweet, dry, and anything in between. We specialize in creating wines that meet high quality standards and to our customer's specifications.
Our wine is only from California! California's high wine quality is tied directly to the state's ideal climate, topography, and soil for wine grapes, so the industry will always be based in California. We will not use grapes from any other area since California is known for world renowned grape growing. California wine is rich in flavor, deep colored and aromatic, all the characteristics needed in quality wines. Sweeter white wines are gaining American popularity in recent years, particularity among the younger drinkers. Sweeter wines, both red and white, are perfect for new wine drinkers who don't fully understand the complexity of wine flavors.
Custom Grape Crushing & Processing
Papagni Fruit & Juice can crush grapes to any winemaker's specifications. We can use wine grapes from our very own vineyard or procure fruit for your wines by utilizing our historic relationships with other California growers. We can secure the finest wine grapes available. Flash Pasteurization, Pressing, Solids Removal, Clarifying, Chilling and many other services are available. We have the technology to customize our services to fit any of your needs.
Bulk, Barrel, and Case Good Storage
Store your wine in our bonded winery. Papagni Fruit & Juice can provide on-site temperature controlled storage to store your bulk wines, barrels, and case goods. We offer 24 hour monitored stainless steel tanks for your bulk wine, attended by our enologists and skilled winery staff. We offer custom storage options that care for your products with the same standards we use to care for our own.