Custom Wine Grape & Fruit Concentrate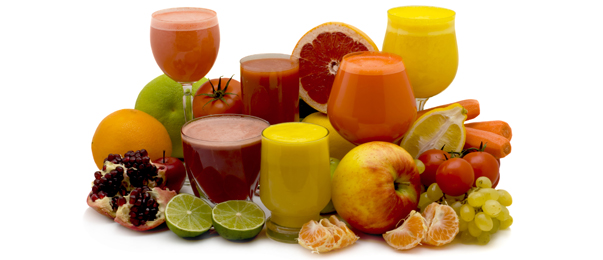 Concentration By Evaporation
Papagni Fruit & Juice uses ultra modern equipment and techniques to produce some of the highest quality concentrate around. We concentrate our fruit by evaporating as much of the water component as possible. This process ensures that sensitive liquids are treated as gently as possible during evaporation, even at high concentrations and viscosities. The fruit must is exposed to only minimal heat impact and for the shortest possible time. We evaporate at some of the lowest temperatures in the industry compared to others using more traditional concentrate equipment. Key benefits of our evaporation technology include; effective control of the fruit must concentration process and minimizing degradation of color.
Custom & Specialty Fruit Processing
Papagni Fruit & Juice specializes in the production of custom fruit products. We use the latest technology to produce juices, concentrates, purees, and essences. Our fruit processing and blending programs can be tailored to fit your needs. We are Kosher certified (and soon to be Organic & SQF certified) and have the ability to process fruit for both traditional and aseptic uses. We can procure fruit on your behalf or process fruit from your inventory.
Papagni Fruit & Juice can crush fruit to any customer's specifications. We can use wine grapes from our very own vineyard or procure fruit for your concentrate by utilizing our historic relationships with other California growers. We can secure the finest fruit available. Flash Pasteurization, Pressing, Solids Removal, Clarifying, Chilling and many other services are available. We have the technology to customize our services to fit any of your needs.
Blending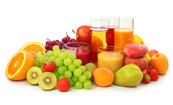 Papagni Fruit & Juice offers expert blending services that make achieving flavor, color, and cost goals for both wine and fruit products easy. Our Kosher (and soon to be Organic & SQF) certifications allow us to meet a large range of customer needs. By sharing your product vision with us, we will help make it a reality. Papagni Fruit & Juice is dedicated to quality and customer satisfaction.
Bulk Concentrate Storage
Papagni Fruit & Juice can provide on-site cold storage to store your drummed product. We offer 24 hour monitored stainless steel tanks for your concentrate, attended by skilled staff. We also offer custom storage options that care for your products with the same standards we use to care for our own.